Maggie's
Drink of the Month!
It's October, it's chilly and it's time to warm yourself up in Maggie's...
And what better way to do that than with our Grumpy Mule drink of the month?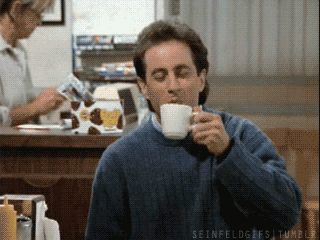 Introducing Caramel Bliss Latte! For only £2.10, get this limited edition drink in Maggie's and get your caffeine fix with a sweet twist... 
Don't miss out on this October treat! It's time to get behind the mule.