By now, you've settled into life at university and you're familiar (maybe a bit too familiar) with your flatmates...

As funny, crazy or a little bit weird as they all are, you wouldn't change them for the world! Right?
The Parent


Missing home? Stressed with your course? Ridiculously hungover and need a hug? They are the person all your flatmates go to because they give the best advice and just a bit of good old TLC.
The Hypocrite

This is the housemate who claims they are over the boy/girl who has treated them badly and that they'll never speak to them again, but next thing you know, you bump into them on your way to the kitchen!
The Clean Freak

Some people actually feel better when they've tidied, washed everything and put it in its place. You can't complain really, especially because you didn't really fancy washing up all those dishes at the side of the sink!

The Party Animal

Everyone likes to let their hair down and enjoy a night out now and again but this person absolutely LOVES it! There isn't an after party without them there and they always spend their emergency money on a round of Jägerbombs - because (obviously) it was an emergency, DUH.

The Messy One


You've never been invited into their room because it looks like this. They are the ones responsible for that pile of dishes next to sink too! News flash: Your parents aren't coming to clean up after you so it's time to get your rubber gloves on...
The Lazy One


They will always choose to stay in bed watching Netflix over going to lectures purely because they can't be bothered to get up. Their outfit of choice is a baggy hoodie and joggers and their meal of choice is usually a microwave meal. They love anything that requires minimal effort!
The Theif


Things will go missing, but no one will own up to it. You'll have your suspicions but until you catch them in the act, you'll never know! One minute you had a full pint of milk, next there's barely enough there for a cup of tea. Keep an eye out!
The Anti-Social One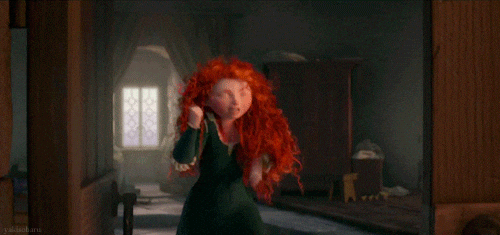 The person you can guarantee you'll only see once a week (if that) because they don't really seem to like anyone in your flat and would prefer to be on their own. They also go home nearly every weekend and avoid the kitchen when you're all in there.
The Foodie


They're always making food you've never heard of and you're always jealous of their meals compared to your basic pesto pasta. They usually offer to make a family dinner for the flat and that is officially the BEST. DAY. EVER!
Flatmates may vary, but YOU are in a position to choose who YOU live with next year, so choose wisely!